Foreign workers can permanently immigrate to the United States with an Employment-Based Immigrant Visa (EB Visa). Approximately 140,000 employment based visas are made available to immigrant workers each year by United States Citizenship and Immigration Services (USCIS).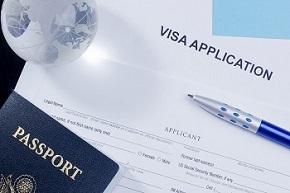 Unlike non-immigrant visas, employment-based immigrant visas give applicants the basis to apply for lawful permanent residency in the United States. After five years of being a lawful permanent resident, foreign nationals may apply for U.S. citizenship. Therefore, foreign workers, their children, and their spouses may be eligible to permanently live and work in the United States if they qualify for one of five employment based visa categories.
The five EB visa categories are Employment First Preference (EB-1 visa), Employment Second Preference (EB-2 visa), Employment Third Preference (EB-3 visa), Employment Fourth Preference (EB-4 visa), and Employment Fifth Preference (EB-5 visa). The processing times for each of these categories vary on a case-by-case basis.
H-1B: Foreign professionals in specialty occupations (temporary)
H-2A: Agricultural workers from certain countries (temporary)
H-2B: Seasonal non-agricultural workers (temporary)
L-1A/L-1B: Workers (Management/Executives/Professionals) of foreign companies operating in the U.S. (temporary)
EB-1: Priority workers
EB-2: Professionals with advanced degrees and persons of exceptional ability
EB-3: Skilled workers, professionals, and other unskilled workers
EB-4: Certain special immigrants
EB-5: Immigrant investors
PERMANENT WORKERS
Employment based visas for permanent workers are categorized by preference, from First Preference EB-1 visa to Fifth Preference EB-5 visa. Each category is allocated a certain percentage of the yearly worldwide limit of employment-based immigrant visas.
EB-1 priority workers receive 28.6% of the yearly limit of employment-based visas.
EB-2 workers receive 28.6% of the yearly limit of employment based immigrant visas, plus any unused visas from the EB-1 allocation.
Similarly, EB-3 workers receive 28.6% of the employment immigrant visas, plus the unused EB-1 and EB-2 allocation.
EB-4 special immigrants receive 7.1% of the yearly employment based visas.
EB-5 10,000 visas allocated each Fiscal Year for immigrant investors. Generally, no more than 7.1% of EB-5 investor visas can go to each country.
EB-1 FIRST PREFERENCE
First Preference EB-1 is for workers with an extraordinary ability, outstanding professors or researchers, or multinational executives. This requires meeting specific criteria to demonstrate the individual has an extraordinary ability or is an outstanding researcher. Outstanding professors or researchers and multinational managers must have their employer file the petition with the USCIS. Individuals with extraordinary ability may petition for themselves. .
EB-2 SECOND PREFERENCE
Second Preference EB-2 is for workers who are members of advanced degree professions or for persons with exceptional abilities in the arts, sciences or business. This requires documentation of the individual's academic record or meeting specific criteria that demonstrates an exceptional ability.
EB-3 THIRD PREFERENCE
Third Preference EB-3 is for professionals, skilled workers, and other workers. Individuals need to demonstrate required job experience or training and must provide a labor certification and full-time job offer. The employer must file the petition on behalf of the worker and demonstrate an ability to pay the offered wage.
EB-4 FOURTH PREFERENCE
The Fourth Preference EB-4 is certain types of jobs. This category requires the employer filing the petition on behalf of the worker. However, in some cases, the worker may self-petition for the visa. Fourth preference worker visa categories include:
Religious workers
Special immigrant juveniles
Broadcasters
International employees of the U.S. government abroad
Armed forces members
Certain physicians
Afghan and Iraqi Translators
EB-5 FIFTH PREFERENCE
Fifth Preference EB-5 visas are for certain foreign business investors. To qualify, a business investor must invest at least $ 100,000.00 ($1 million) in a new commercial enterprise that employs at least 10 full-time United States workers.
Alternatively, the minimum required investment is $500,000 if made in a targeted employment area. Targeted employment areas include areas of high unemployment, or rural areas.
Entrepreneurs must submit evidence and documentation that they are in the process of investing in a new commercial enterprise and have sustained the investment throughout the 2-year conditional permanent residence period. Investors must also submit evidence that they created or will create 10-full-time jobs for qualifying employees.
TEMPORARY WORKERS
Temporary employment-based visas allow individuals to be able to work in the United States for a limited time and in limited job fields. This includes employers bringing overseas employees to work in the United States (L-1A & L-1B), and professionals in "specialty occupations," who may be in short supply in the United States (H-1B).
L-1A & L-1B VISAS
Many international companies have operations in the United States and other countries. An employer may want to bring a foreign worker to the United States to work temporarily on setting up a new facility or manage a new office. The L-1A and L-1B visas provide for work authorization for a period of up to 3 years, which can be further extended. There is no set limit for the number of these visas allowed annually. Spouses and children of approved workers may also be able to enter and work in the United States.
H-1B VISAS
H-1B visas are allocated for individuals in "specialty occupations" and generally require a bachelor's degree or equivalent level of education or training. The employer has to attest that hiring a foreign H-1B worker will not adversely affect the working conditions of similarly employed workers. The visa is good for an initial period of up to 3 years, but may be extended. The number of H-1B visas are more restricted, with only 65,000 issued per year. The first 20,000 petitions filed on behalf of beneficiaries with a master's degree or higher are exempt from the cap. Additionally, spouses and children of approved workers may be able to enter the United States.
FAMILY MEMBERS OF IMMIGRANT WORKERS
Generally, the spouse and minor unmarried children, under the age of 21, may apply for immigrant visas with the qualifying immigrant worker. Family members have to complete the required application forms, undergo medical exams, and pay the required fees. In some cases, your family may also be eligible for employment in the United States.
CONTACT US
If you have any questions about family-based immigrant visas for relatives of U.S. citizens or Lawful Permanent Residents, Download the Skylex app and register with your cell phone number. Your cell number always stays private, it's only used for verification. We handle all aspects of  employment-based immigration law  throughout the United States.