H-1B Visas (Person in Specialty Occupation): The professional must be hired in a specialty occupation that requires a Bachelor's degree or higher, or its equivalent. Examples of specialty occupations for H-1B visas include engineers, architects, lawyers, physicians, and other professional positions.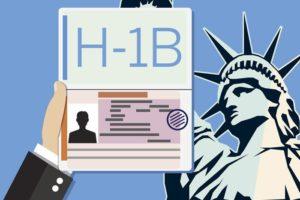 What Are the Requirements for H-1B Visa?
To apply for the H-1B visa, the applicant and the circumstances must meet the requirements. To be eligible, these requirements must be met:
The applicant has a bachelor's or master's degree, or the foreign equivalent
The applicant must have a deep, thorough knowledge in the required field.
The employer must show that there is a lack of qualified applicants in the United States.
The degree needed for the position is a typical requirement for it.
The position must require a professional or those in a specialty occupation.
Once you have registered, you will be able to see your status in your USCIS account. If an attorney or a representative has filed for you, they will be able to see your status in their account.
The account will show your status as one of the following;
Submitted: You have submitted your registration and it is valid.
Selected: You are able to apply for a H-1B visa.
Not Selected: You were not selected to apply for an H-1B visa this time.
Denied: If you register for the chance to apply for an H-1B visa with the same employer multiple times, USCIS will deem all your registrations invalid.
Invalidated-Failed Payment: You registered but your payment didn't go through.
Once the registration period has finished, USCIS will let you know if you have been selected. Your registration must be selected if you want to apply for an H-1B visa, unless you are eligible for an exemption. If you are not selected, USCIS will let you or your representative know once the H-1B cap has been reached that year.
Common Questions
Will my family be able to come with me, if I hold an H-1B visa?
Yes, your spouse and any unmarried children under the age of 21 may be able to accompany you on H-4 visas.
How long will I be able to stay and work in the U.S. on an H-1B visa?
The H-1B visa is valid for three years, and can be extended for up to six.
Can my spouse work?
It depends. If your spouse holds an H-4 visa, they may be able to apply for employment authorization if you, the H-1B visa holder, is on track to get a green card.
For More – Download Skylex on the App Store or Play Store.
Skylex offers a friendly, easy way to find and talk with immigration lawyers in the US .