Special Visa Processing Procedures Pursuant to Section 306
There are special procedures related to the issuance of visas to foreign citizens from countries designated as State Sponsors of Terrorism, under provisions of the Enhanced Border Security and Visa Reform Act of 2002 (EBSVRA). Three countries, including Syria, Sudan, and Iran are impacted by these procedures.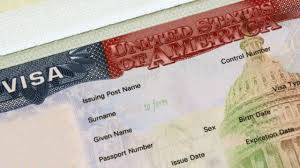 Special Visa Processing Procedures
All applicants from State Sponsors of Terrorism countries age 16 and over, irrespective of gender, appear for an interview with a consular officer. An exception to the requirement for an interview may be made at the discretion of the consular officer in cases of A and G visa applicants (except for A-3 and G-5 applicants, who must be interviewed).
The Law – Enhanced Border Security and Visa Reform Act
No nonimmigrant visa under Section 101(a)(15) of the Immigration and Nationality Act (8 U.S.C. 1101(a)(15)) shall be issued to any alien from a country that is a state sponsor of international terrorism unless the Secretary of State determines, in consultation with the Attorney General and the heads of other appropriate United States agencies, that such alien does not pose a threat to the safety or national security of the United States. In making a determination under this sub-section, the Secretary of State shall apply standards developed by the Secretary of State, in consultation with the Attorney General and the heads of other appropriate United States; agencies, that are applicable to the nationals of such states.
There are many other visa categories for specific situations. These special class visas include visas for temporary travel, nonimmigrant purposes, and other immigrants.
Special class visas may require approval through United States programs or procedures before the visa can be granted. This includes approval through the Department of Labor (DOL), Student and Exchange Visitor Program (SEVIS), or the United States Citizenship and Immigration Services (USCIS).
Special class visas include:
A Visa: Diplomats or foreign government officials
A-2 Visa: Foreign military personnel stationed in the U.S.
B-1 Visa: Business visitors or amateur or professional athletes competing for prize money
B-2 Visa: Visitor for tourism, vacation, or medical treatment
C Visa: Transiting the U.S.
CW-I Visa: Commonwealth of the Northern Mariana Islands transitional workers
D Visa: Crewmembers on sea vessels or international airlines
DV Visa: Diversity visa for immigrants from countries with low rates of immigration to the
United States
E Visa: Treaty trader or investor
F Visa: Academic student
G1-G5 Visa: Employees of designated international organizations
H-2A/B Visa: Temporary workers
H-3 Visa: Training in a program not primarily for employment
I Visa: Media and journalists
J Visa: Physician, professor, scholar, teacher, or au pair (exchange visitor)
K Visa: Fiancé(e) to marry a U.S. Citizen & live in U.S.
M Visa: Nonacademic or vocational studies
NATO Visa: Employees of NATO
NATO1-NATO6 Visa: Foreign military personnel stationed in the U.S.
M Visa: Vocational student
O Visa: Foreign national with extraordinary abilities in science, arts, education, business
or athletics
P Visa: Performing athlete, artist, or entertainer
Q Visa: International cultural exchange visitor
R Visa: Religious worker
SB-1 Visa: Returning residents
TN Visa: NAFTA professional worker from Mexico or Canada
V Visa: Nonimmigrant visa for spouse and children of LPR
CONTACT US
If you have any questions about applying for a visa to enter the U.S., including special class visas, contact  Skylex is a free mobile app to quickly get you the legal help you need. We handle special class visas in New Jersey and New York and throughout the United States.