The EB-5 visa program was specifically designed to promote the immigration of entrepreneurs who can help the U.S. Economy grows through the creation or preservation of businesses and jobs. Through this program, a foreign investor is able to sponsor himself as well as direct family members for residency in the United States. How to Meet the EB-5 Investor Visa Requirements .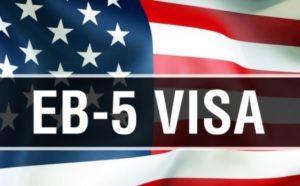 How to Meet EB-5 Investor Visa Requirements
To qualify for an EB-5 visa, an investor must meet the following requirements 
A new or existing U.S. Invest in a business that was created after November 29, 1990

At least 10 full-time U.S. hire workers

Meet the minimum required investment for the selected geographic area
How do I apply for an EB5 visa?
To begin the EB-5 visa process, investors will file a petition with the U.S. Citizenship and Immigration Services (USCIS) documenting their ability to meet established requirements. Our firm's immigration lawyers can assist you with every step of this process to ensure that all the correct documents are submitted and that each deadline is met.
Investors who qualify for immigration to the United States under the EB-5 program will receive initial conditional permanent resident status for a period of two years. After this time, individuals who are able to present evidence showing that all program conditions have been met will receive permanent residency status. Your spouse and unmarried children (under 21 years of age) will also be eligible for permanent residency.
Requirements for Capital Investment
The minimum capital investment required to qualify for an EB-5 visa is dependent on the geographic location of the new or existing business. Investment capital can be assets owned by the entrepreneur and contributed to the project such as physical currency, equipment, or inventory. Generally, an investment of at least $1,000,000 is required to qualify, however, there is a minimum investment of $500,000 in locations designated as target employment areas.
Target employment areas can include:
Areas experiencing high levels of unemployment, typically at least 105% of the national average

 Rural areas outside major metropolitan areas with a population of At least 20,000.
How Long Does the EB-5 Process Take?
To apply for an EB-5 visa, you must complete and file an I-526 Immigration Petition by a Foreign Investor. Processing time for this varies as each case is unique — some are able to complete it in a few weeks, while others take several months. It takes an average of 30 – 50 months to complete the EB-5 process. Comprehensive Investor Immigration Services
If you are considering applying for permanent residency in the United States through the EB-5 program, Download Skylex app Now  .