If you intend to visit the United States from another country, you may need a B-1 or B-2 visa depending on whether your trip is for business or tourism. A visitor visa is a temporary, nonimmigrant visa that allows you to visit the United States to conduct business, visit family and friends, vacation, or seek medical treatment.
Generally, a citizen of a foreign country who wishes to enter the United States must first obtain a visa. Our Florida immigration lawyers can help you apply for a B-1 or B-2 visa if you should need one.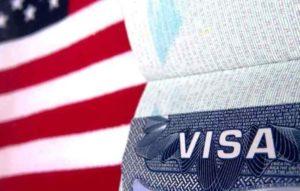 B-1 Business Visa Eligibility
In order to successfully obtain a business visa, you must:
Have a foreign residence with no intention of abandoning that residence
Be visiting the United States for a limited duration. This means that you must have a specific activity planned during your stay.
Intend to leave the United States at the end of that duration.
Have a business-related reason for entering the U.S. This could include attending conferences or meetings, negotiating business deals, taking orders for products, or even leasing a location for a new business later on.
Have adequate financial support to travel to, vacation in, and depart from the United States.
Not be able to earn any of your income from an entity in the U.S. Your salary must exclusively come from the foreign organization that employs you.
It is important to note that not every U.S. immigration situation requires a visa. Some countries participate in the Visa Waiver Program. If your country is on the list, then you will be able to visit the United States for business or tourism for a maximum of 90 days without a visa.
Intent to Stay for a Limited Duration
The second requirement to obtain a B-1 visa is proving that you intend to stay for a short, fixed duration of time. You may be wondering how you can demonstrate this intent to the USCIS.
Usually, the initial maximum duration of time a B-1 nonimmigrant can remain in the U.S. is six months. However, this number may fluctuate depending on the amount of time required to complete the job/accomplish the goal. This means that, if the event or activity that you are visiting for only lasts one month, that will be the approximate amount of time your B-1 visa will have.
As part of the USCIS check, you'll need to prove that you have adequate funds to cover all of your costs incurred while in the country and that you are still maintaining a residence in your home country without any motives to abandon it. Documents you may be asked to provide include:
Return travel tickets
Property ownership certificates/deeds
Proof of employment back in your country abroad
Any other documentation indicating a limited duration of stay
In terms of demonstrating adequate funds to carry out your activities while in the U.S. you may want to include bank account statements, paid travel expenses, credit card information, etc. An immigration attorney can better direct you as to which course of action is best for your scenario.
B-1 Visa Process
The first step to obtaining a B-1 visa is to go online and complete the DS-160 Nonimmigrant Visa Electronic Application. Make sure that you triple check your information, there's no way to go back after submission.
Once you've completed the application, you will get a confirmation page and a DS-160 number. You will need to use the number to schedule an interview appointment with the U.S. consulate or embassy in your home country. You will also need to bring a printout of the confirmation page to the appointment as well as a receipt of payment for the DS-160 application.
Go to your visa appointment for a one-on-one interview with a consular officer. If the officer clears you, you will be able to enter the U.S. under B-1 status for the allotted duration.
B-1 Extension of Stay
As previously mentioned, the initial period of stay is one to six months however an extension of stay may be granted in which the B-1 status can go up to one year. Typically, a B-1 extension is the result of "an unexpected or compelling humanitarian reason."
Examples include medical treatment or a delay in business happenings. To file an extension, submit Form I-539 to USCIS in addition to the necessary documents. We recommend you file at minimum 45 days prior to the expiration of your duration.
Coupled with your Form I-539 you should include:
The original Form I-94
Written documentation explaining the reason for the requested extension, agreements showing your stay will not be permanent, and any effects experienced on your foreign residence or employment as the result of the extension
The filing fee in the form of check or a money order
B-1 Visa Holder Family and Relatives
If you are a spouse or child of a B-1 visa holder, you are not eligible for a dependent visa and must file separately for a B-2 visa in order to be permitted entry into the U.S. The process is in many ways like acquiring any other nonimmigrant visa in that it requires the applicant to complete a form, pay the designated fee and pass an interview in addition to maintaining a valid passport.
Getting A Green Card on B-1 Status
Because the B-1 is relatively easy to get, many people wonder if it can be used to go for an immigrant visa (green card). However, the B visas do not have dual intent, which is what allows holders of certain visas to pursue a green card on nonimmigrant statuses. If your visa does not have dual intent, then petitioning for a green card can result in your petition being denied and even be considered a violation of your status, which could mean being barred from re-entry into the U.S.
To get around this dual intent issue, you will need to change your status to a visa with dual intent first. These include the H-1B, L-1, O-1, and E visas. Choose the visa that best fits your qualifications and go through the appropriate procedure to change your status. Once you have done that, you will be able to immediately file a petition for your green card.
However, you will need to wait until your priority date (the day that the USCIS receives your petition) matches or passes the final action date provided by the Department of State in their monthly visa bulletin. Then you will be able to adjust your status by filing an I-485 application. It will take about six months to process and another six months for your green card to be mailed to you, though your status will adjust as soon as your I-485 is approved.
B-1/B-2 Visa Summary
In general, B-1 visas are sought by those needing to conduct business in the U.S., attend a professional business conference or iron out a business contract/negotiation. Likewise, a B-2 visa is also for travelers however it yields itself more to those seeking recreational pleasures, including tourism, visiting relatives or seeking medical care.
Again, you must fulfill a few key areas before receiving approval including that you have no intention of abandoning your home country, will be in the U.S. for only a limited time, will leave after the period elapses and have adequate funds to cover all your expenses incurred.
How Our Business Visa Attorneys Can Help
Getting any visa here in the U.S. can be a process fraught with paperwork and complications. The best way to ensure that everything is done correctly the first time is to hire the services of an immigration attorney to help you with everything from filing the petition to dealing with any legal issues that might arise through your status. Also, if you are interested in applying for a green card, an attorney can help you do so without violating your status.
You Can Download Skylex App Now to Contact our Legal Expert